New pencil drawings
January 13th, 2007
By Hanneke van Oosterhout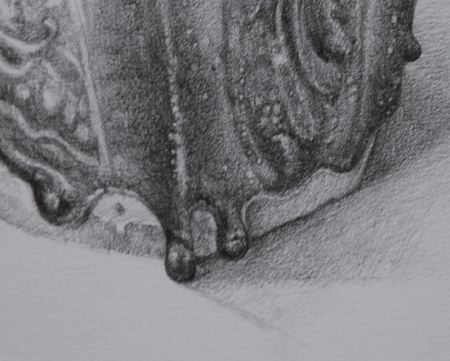 Here are the drawings I have been working on in the new year.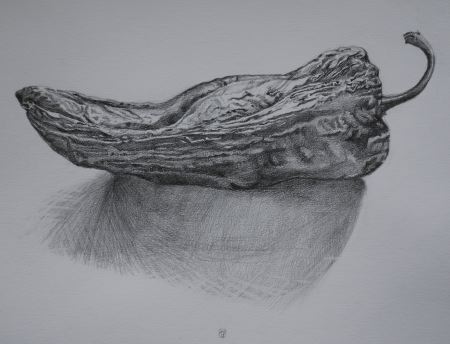 This thing is not interesting to eat anymore, but it is interesting to draw!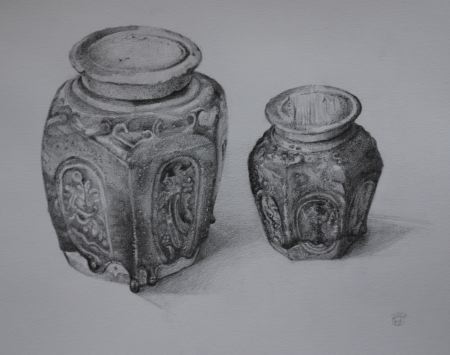 These are the most beautiful ginger pots I have ever seen. They look to me like they are crying because of the dripping glaze.
Why do I draw these things? To see if I am able to achieve the texture and glow that these things have, because they are old and worn out. I am scared for old age and getting old and wrinkled, but the thing is I see a tremendous amount of beauty in these old things that I draw because they have gathered so many experiences.
I enjoy so much drawing because I can do it at home with the kids. As long as I have a drawing there I feel fine. Without these, if I have to miss my studio for two days, I get totally crazy!
How do you get though these days where you cannot really work but you have to have something around that keeps you happy?
. . .